Somebody Cares N.E. Staff Bios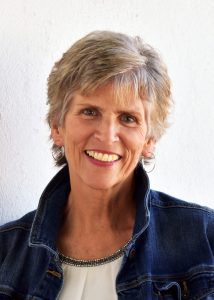 Executive Director: Marlene Yeo
Somebody Cares New England was founded in March 2003 by Pastor Marlene Yeo to specifically seek solutions to the challenges facing the poor, elderly and youth in the city.
From 1992-2004 Marlene had served 10 years as a Youth Minister and 2 years as an Associate Pastor. During this time, she developed a dynamic youth ministry and birthed an inner city ministry called "H.O.P.E." (Haverhill Outreach Practical Evangelism). Marlene began to model a life of compassion while training the youth to be city missionaries.
In July 2002, she met Dr. Doug Stringer, Founder of Somebody Cares America (www.somebodycares.org). By March of 2003, "H.O.P.E." metamorphosed and Somebody Cares New England was birthed.
In 2005, having identified the need for an inner city church to specifically address inner city issues, along with the support of Sr. Pastor Raffoul Najem, her apostolic covering, and a hands on team of 25 leaders, CCF Ministries of Haverhill was established.
In 2006 Marlene was appointed by Governor Mitt Romney's office to serve a five-year term from April 2006-2011 on the Board of Trustees for Northern Essex Community College of Haverhill, Massachusetts.
In 2011 Marlene published her first book titled, "Where is God on Tuesday".
In December 2012 SCNE moved into our new building located at 358 Washington Street, Haverhill, MA!
In 2017 Marlene published her second book, "He Cares For Me". 
In 2020 Marlene published her third book, "He's Looking for a Donkey".
For more information on the non-profit ministry He Cares For Me, please visit www.hecaresforme.org.  Marlene is available for speaking engagements regarding city-wide transformation and prayer.  She can be reached at office@somebodycaresne.org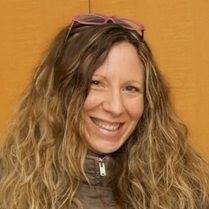 Director: Lori Jane Simmer 
Lori Jane Simmer grew up in Orange County, California. When she was almost 14 she felt the Lord confirm that she was supposed to move to Massachusetts with her mother. Upon arriving in Massachusetts she opened up the yellow pages and began dialing non-denominational churches. The third church she called answered the phone. Little did she know there were two youth group leaders at CCF Ministries of Lowell praying that God would send them youth to help lead!
At the age of 17 she began serving as a youth leader, leading the teens in worship as well.
In 2005, she was part of a team that was sent out from CCF Lowell to plant a church in Haverhill, Massachusetts. Today she serves as one of the Associate Pastors and Elders at that church.
Throughout her years in ministry, she also worked as a Project Manager for an electrical supply company in the commercial and retail divisions for 22 years.
Her involvement with Somebody Cares New England began in 2005 when she volunteered at a New Year's Day outreach for the homeless in Haverhill. She has served with SCNE since that time in various roles throughout the years.
Today Lori Jane serves as the Director of Somebody Cares New England.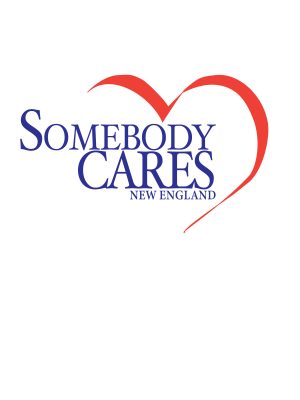 Somebody Cares N.E. Board
Board Position: President
Business/Employer: CCF Ministries, Lowell, MA
Board Position: Vice President
Business/Employer: New Life Christian Center, Chelsea, MA
Board Position: Director
Business/Employer: New Life Christian Center, Chelsea, MA
Board Position: Treasurer
Business/Employer: Retired Businessperson, Amesbury, MA
Board Position: Secretary
Business/Employer: Gain Writing LLC            Haverhill, MA
To Rescue Lives
To alleviate hunger and homelessness and be an advocate for children, youth and elderly
"A true witness rescues lives…"  Proverbs 14:25